Get a serious spring clean for your entire home. Or book a simple one off cleaning session which doesn't tie you into a contract, or anything else. This straightforward, professionally-delivered service works to your list of priorities. Simply call, tell us what you need, and we'll tell you how much you pay. Simple! And ideal for any type or size of house or home.
Your One Off Cleaning Comes With: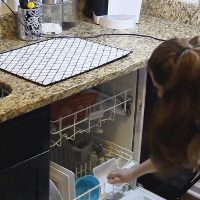 A flexible service delivered by trained and experienced house cleaners

Thoroughly vetted staff who are covered by full insurance protection, for your peace of mind

Customer support provided on demand – get in touch 24/7, whenever you need to book or query your booking!
Weekend and Bank Holiday appointment options for no additional fee
Many of our clients book everything they need at the same time to save cash – add carpet cleaning Altrincham or oven cleaning Altrincham to your order to see your savings!
All pricing information provided upfront with zero obligation
You tell us what you want done during your one off cleaning appointment – so no time gets wasted!
What Your Spring Cleaning Can Include
We work to the list of targets you've told us about during your one off cleaning appointment. By telling us what these are when you call to book, we'll be able to provide you with a full and accurate quote on the work you need done. And a time estimate for how long you need to book for us to complete your entire list.
The work we've done for our other clients has included items such as:
Dusting and polishing throughout
Vacuuming and mopping floors
Tidying and de-cluttering a space
Scrubbing kitchens or bathrooms which need the attention
A light general clean throughout a property
All you need to do is tell us when you book! We'll make it happen.
Book Your Home Clean 24/7
Call 016 1823 0162 or contact us about one off cleaning in Altrincham at your convenience. Our helpful advisory team keep our phone lines open 24 hours a day, every day of the week – so it's always a good time to call for that no-obligation, free quote.
You can find out more about our full range of office and home cleaning services in Altrincham, on our home page.